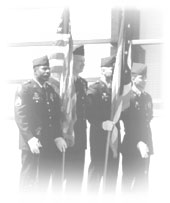 About the Ceremony



The Ohio Military Hall of Fame induction ceremony is held annually the first Friday in May in the Atrium at the Ohio Statehouse.

Lasting from 11:30 AM to 12:30 PM, the ceremony includes a reading of each inductee's citation for valor and the formal presentation of the Ohio Medal of Valor.

The public is invited to join us at in honoring Ohio's war heroes at the annual ceremony.
Ceremony Location
Ceremony Dates
The Atrium
Ohio Statehouse
Columbus, OH, 43215
Friday April 29, 2016
Friday May 5, 2017
Friday May 4, 2018
Friday May 3, 2019